Athletics
FROM THE DESK OF NATHAN KOK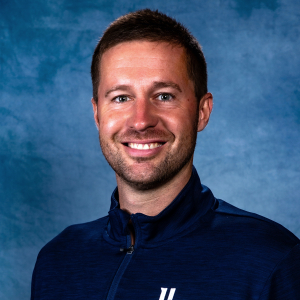 Welcome to UC Academy athletics! I am so excited to be a part of this growing, dynamic, and loving community.  Christian education and athletics are two of my passions, and I've held the roles of Athletic Director, HS AP teacher, basketball and baseball coach, and Physical Education Coordinator throughout my 19 years of working in Christian education.  Athletics has played a huge developmental role in my life, and I'm excited to walk alongside our coaches, athletes, and families as we look to grow and develop UC Academy athletics.
At UC Academy we believe athletics plays a vital role in developing the whole person, preparing and training our students to impact their world for Christ. We recognize the benefits of a healthy active lifestyle, the character traits and life lessons that come from athletic competition, the important relationships built between coaches and student athletes, and the tight knit community that athletics can help cultivate within our school.
At UC Academy we seek to provide as many opportunities for students to participate and succeed in athletics as possible throughout their school years. Our coaches are dedicated people who are passionate and gifted both in their specific sport as well as their commitment to growing and developing young people.  The development of Christian character and learning how to compete from a Christian perspective are staples of our program and values that students will take with them throughout their lives.
At UC Academy our administration, coaches, athletes, and parents all play a vital role in helping our athletics program succeed.  One sign of a healthy athletics program is how involved and supportive the greater school community is.  When we work together towards a common athletic goal of growth, joy, and healthy competition at all levels, then we truly do become, United.
I look forward to meeting each of you and hearing your stories of what brought your family to UCA. I am also an avid sports fan, so whether it's talking over coffee about the latest UCA victory or chatting at a home game about the Dodgers pitching rotation, I'm looking forward to connecting with you.  Please feel free to contact me with any questions in regard to athletics at UCA.
In Christ,
Nathan Kok
Athletic Director
UC Academy
nkok@UCAcademy.org