High School
FROM THE DESK OF PRINCIPAL ROSIE PACK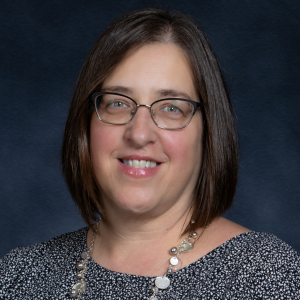 It is a great privilege and honor to be serving the families of United Christian Academy as the high school principal.  Each school year there is an excitement and anticipation to see God move and bless the school.  This year will be no different.  It is my firm belief that a strong partnership between the school and parents will help to ensure the success of each student.
I began my journey in education in 1999 as a full-time teacher in a private Christian school in Los Angeles County.  As the years progressed, I became the high school guidance counselor, vice principal, middle school principal and high school principal.  My deepest desire is to see young people grow and mature in their faith and devotion to God.  I also want to help spark a passion for learning that will advance the students of UCA into a future rich with opportunities for higher education, career, family and positive relationships.
The mission statement of United Christian Academy is "To educate students by integrating academic excellence with a Christian worldview, equipping them to impact their world for Christ."  This statement is at the heart of the administrators, teachers, and staff of UCA.  It is our commitment to deliver an educational program that will equip students to be successful in high school and beyond.  UCA is a school that will foster leadership, collaboration, communication and critical thinking, all while putting Christ at the center of everything.
I would love to provide you with more information, answer any questions you may have and take you on a tour of our beautiful campus.  Please feel free to contact me to set a time when you can come to explore all that UCA has to offer.
Blessings,
Rosie Pack
High School Principal
United Christian Academy
rpack@ucacademy.org