College Prep/Guidance
FROM THE DESK OF COUNSELOR FELICIA DOUGLAS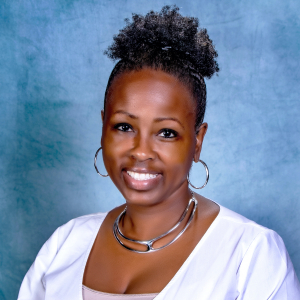 I want to personally welcome you to United Christian Academy (UCA).  I am pleased to join the UCA administrative team as your Guidance Counselor.  My journey through life has brought me here to serve at this moment.  I have worked and retired from over 30 years in law enforcement.  Through this time, God sustained me and used me within my profession.  While I worked within my profession, I was able to earn my Bachelor of Science degree in Business Administration and my Master's degree in Organizational Management.  In addition, I have been an active member of Abundant Living Family Church since 2002.  All of these experiences have shaped my life for the better.
Throughout these years, I was also able to instruct college students at numerous local college/universities as well as high school students at a local Regional Occupational Program.  I had the pleasure of joining UCA in 2017 as an Art's Academy teacher.  I remained in this role until 2020.  After this time, I joined UCA as a part-time teacher.
I am proud to bring my skill set to UCA.  During my career I served as a Peer Support Coordinator and Suicide Prevention Counselor for my unit.  I have also gone through Crisis Intervention training for individuals and groups.  I am currently a certified Life Coach through ClarityPoint, specializing in parenting.
I hope to bring my background and skill set to UCA as I help prepare your student to successfully complete their high school journey and transition to college or their desired career.
My Life Verse is Philippians 4:13: I can do all things through Christ which strengtheneth me.
Life is a classroom and within it, we can all learn valuable lessons for which allows us to grow and strengthen each other on this journey, as well as the world.
Felicia Douglas
Guidance Counselor
UC Academy
fdouglas@UCAcademy.org