Missions and Outreach
Missions and outreach is a core component of the UC Academy education. It is our goal to produce students who are committed to a life of serving and giving to others. Throughout the year, students participate in local and global mission projects.
Mexicali Mission Trip
High school students have the opportunity to build cross-cultural relationships and partner in ministry with the members of Siete Olivos, our partner church in Mexicali Mexico. For the week-long spring break trip, students develop their own Vacation Bible School curriculum and activities for the children of the neighborhood surrounding Siete Olivos called Colonia Carbajal. While teaching dynamic lessons, playing soccer, and helping with crafts, the youth from the Mexican congregation and from United Christian share the blessing of spreading the Kingdom of God.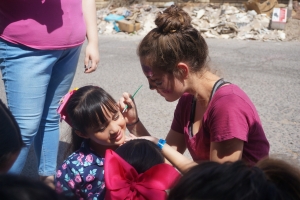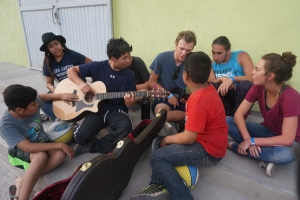 Guatemala
High school students embark on a two week trip that takes place over the summer. On the first part of the trip the group spends time in the community of Antigua learning about the history, language, and culture of Guatemala. From there the team goes to the town of Machaquilá to work at a children's home (Ahicam) that UC Academy has formed a partnership with over the past few years.